Good evening... This message is just a simple reminder that school will be in session on Monday January 18th. Have a great weekend and we will see you on Monday.



This message is just a reminder that all students will be excused from school at 1:00 tomorrow, December 23rd. Have a happy and safe holiday season and we will see you back at school on January 4th!

Good day Stella Mayfield families! As Covid 19 has invoked significant change to the ways the school operates, so too it has limited the opportunities for families to assemble within our buildings. With this in mind, we will continue to offer our winter concert, but in a virtual setting. Your student will be performing with their respective class and cohort during the school day on either Wednesday or Thursday this week. The school will combine all class performances into one video to be posted prior to break on our district website. If you would prefer not to have your child participate in our annual winter concert, please let us know by contacting our main office so we can excuse your child. Thank you, happy holidays, and have a great day!

Elgin High School Girl of the Month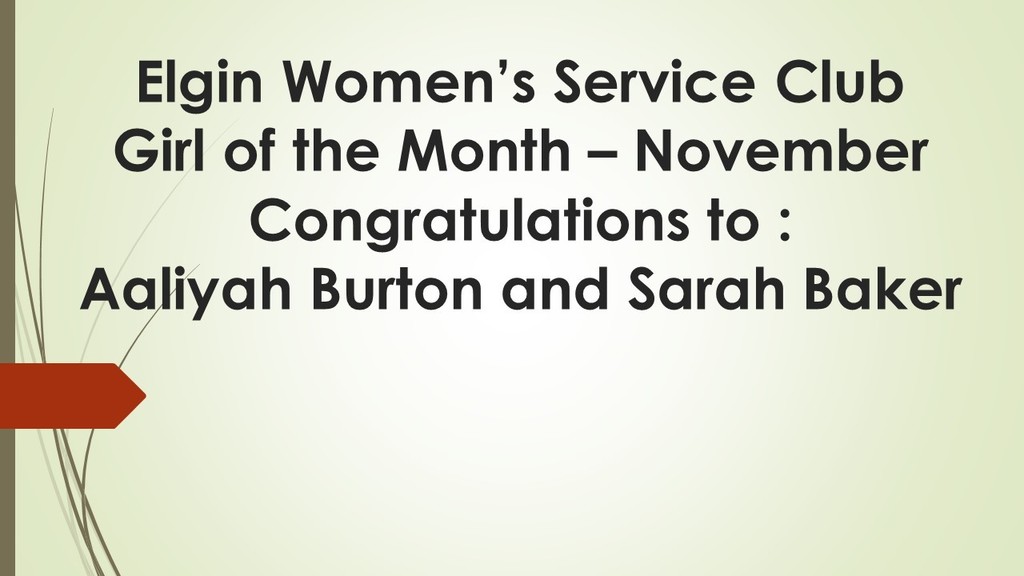 Husky Homecoming 10/ 19 - 10 / 23 Monday-Character day! Tuesday- Patriotic Day! Wednesday-Country VS. Country Club! Thursday- Color war! 8-Purple! 7-Green! Freshman-Red! Sophomores-Blue! Juniors-White! Seniors- Black! Staff - Orange

Saturday - Cross Country action in Elgin. Junior High starts at 10 a.m. Limited spectators for an outdoor event. Please observe social distancing rules and mask wearing guidelines.

Friday: JH VB & FB in Enterprise @ 10 Bus Departs @ 7:20AM Spot time 7:00 HS VB in Enterprise @ 4pm (Varsity @ 4, JV to follow) Bus departs @ 2:30 Spot time 2:15 HS FB in Enterprise @ 7pm Bus departs @ 5:30 Spot time 5:15pm

High School Volleyball action will take place in Union this evening. Varsity only and no spectators allowed in the gym.

Elgin High School Football in Elgin this evening at 6:00 p.m. We are still under limited spectator rules, so parents are allowed, but no other spectators. You will need to adhere to social distancing rules, either staying in your car or wearing a mask and staying 6 feet apart.

Elgin Huskies are on the Volleyball ball court this evening for Varsity Volleyball action. Due to Covid restrictions visitors are not allowed, except parents with admittance tickets. We will post results as soon as possible.

Welcome to Elgin School District!