A round of applause for John and Aiden for modeling respect! Mrs. Trier has recognized them as Husky Humanitarians for respect. She states, "During class presentations, Aiden and John were extremely respectful, attentive, and did a great job taking notes." Thank you for reducing the stress that accompanies speeches, and being respectful of the learning environment!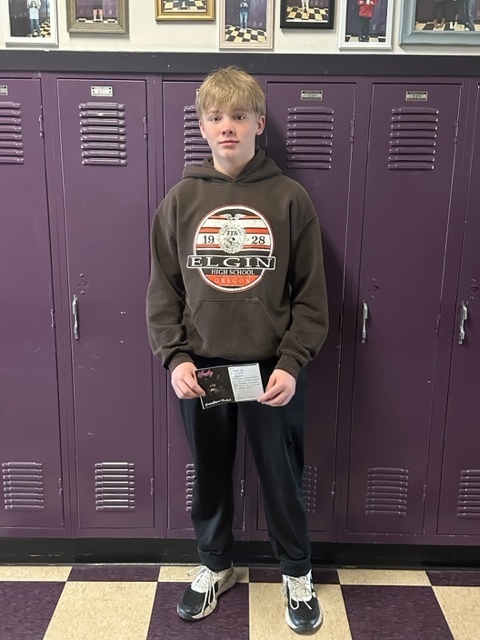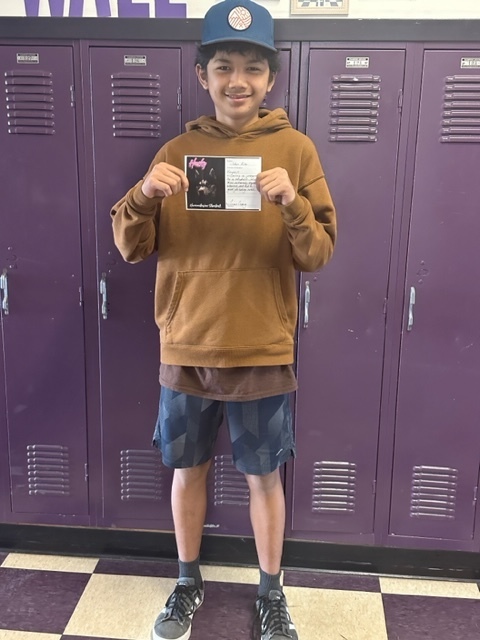 Hands in the air for Chris! He has been recognized as a Husky Humanitarian. Ms. Lilly states, "Citizenship. Chris always comes to class with a positive attitude, and puts in the time and effort to get his assignments completed. He works diligently to understand the subject and participates in class discussions." Thank you Chris for modeling such stellar character!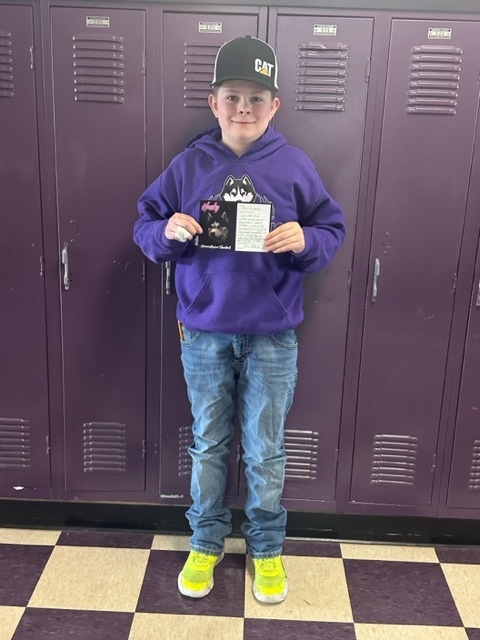 Mr. Johnson has been recognized as a Husky Humanitarian for his welcoming attitude! An anonymous group of students dropped this off and it stated, "Gregarious: Every single day that I walk into the school, no matter how I feel or how he feels, Mr. Johnson constantly greets me with a 'Good morning'. It ALWAYS sets a positive tone for my day!" Thanks Mr. Johnson for always greeting all of us in the morning . .you have this impact on many!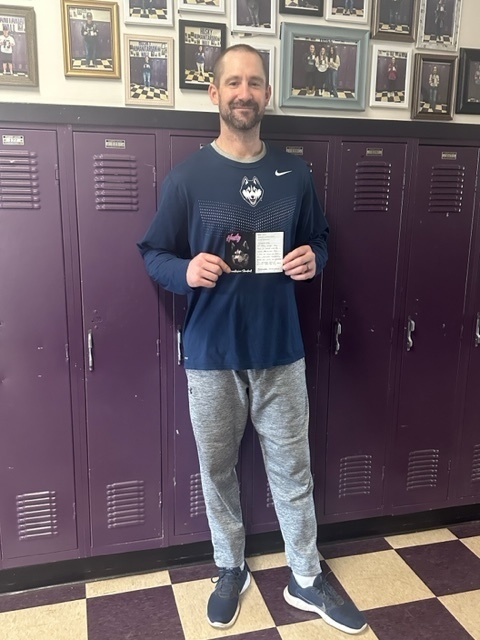 The entire staff participated in our Wacky Wednesday Challenge and wore headbands, and participated in the skills challenge to better our teaching craft! Our team grows stronger everyday, and this allows us to be better for kids!
Mrs. McKay, Mrs. Colwell and 7th graders explored the awesomeness of the Sage Center!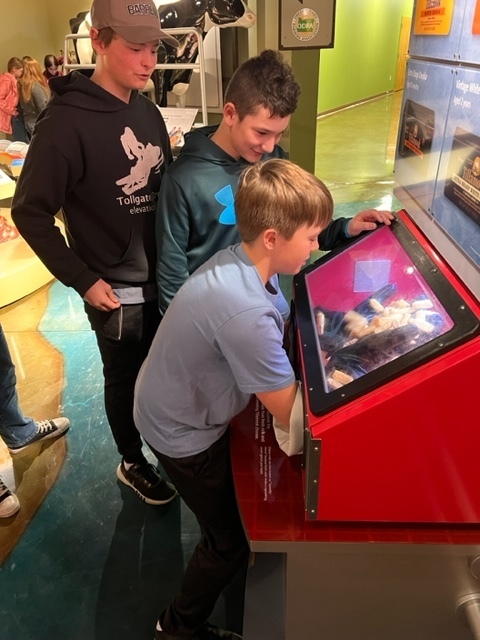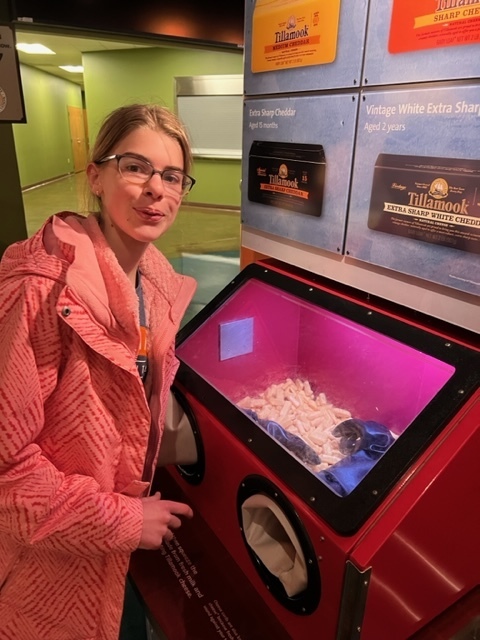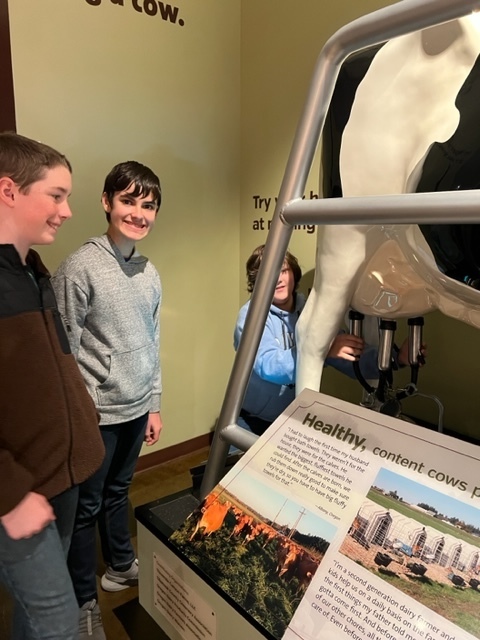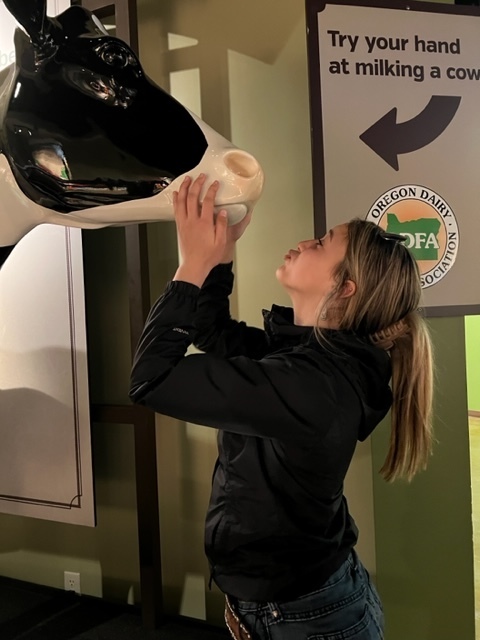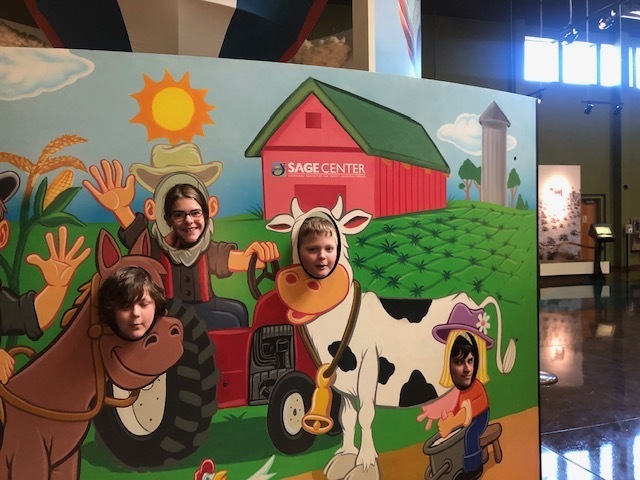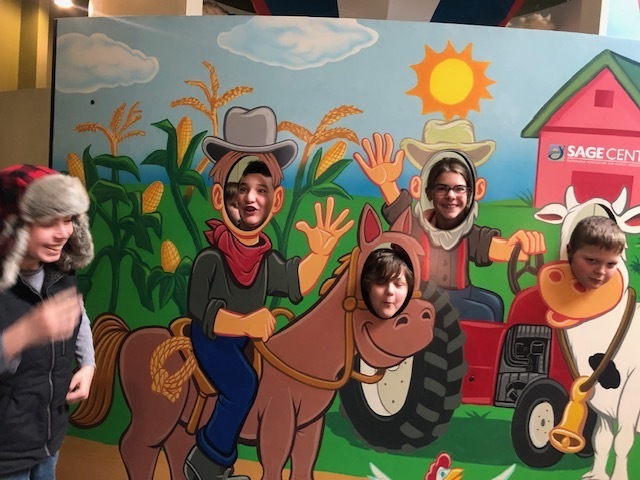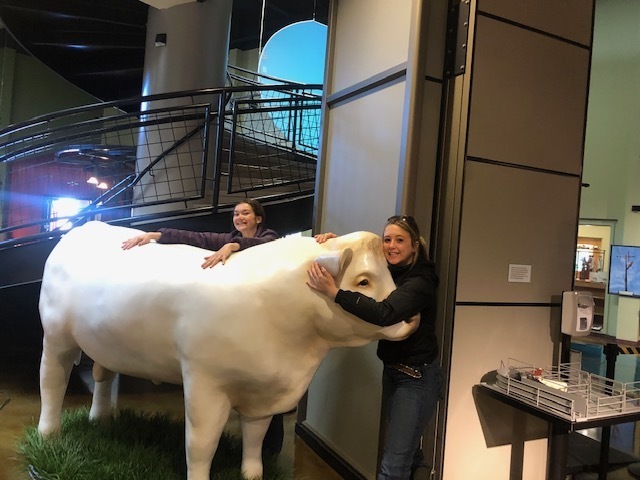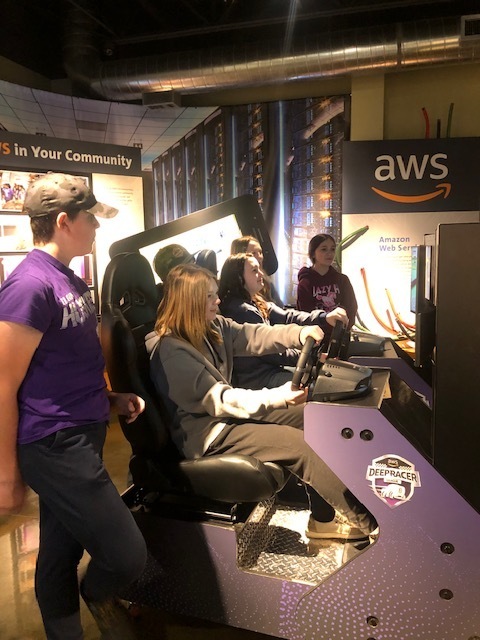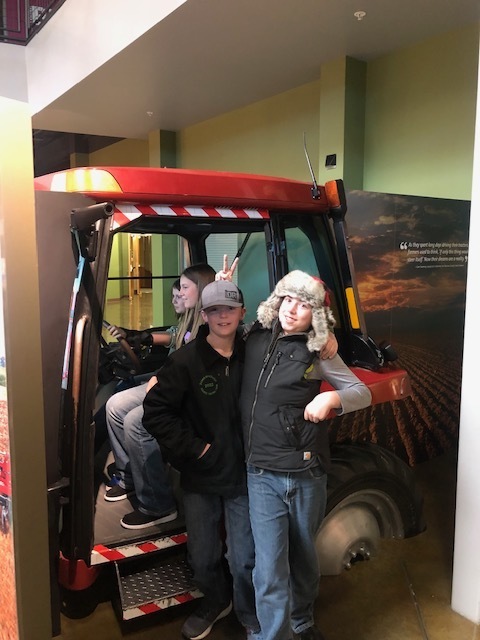 Chelsie and Rylee exposing preschool students to the wonderful world of Ag!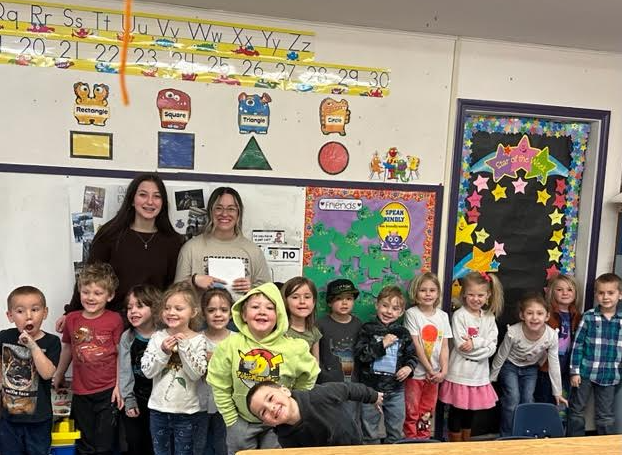 Let's play a game called "spot the Elgin kids." Husky musicians participating in 2023 Eastern Oregon Small Schools Music Association Band Festival.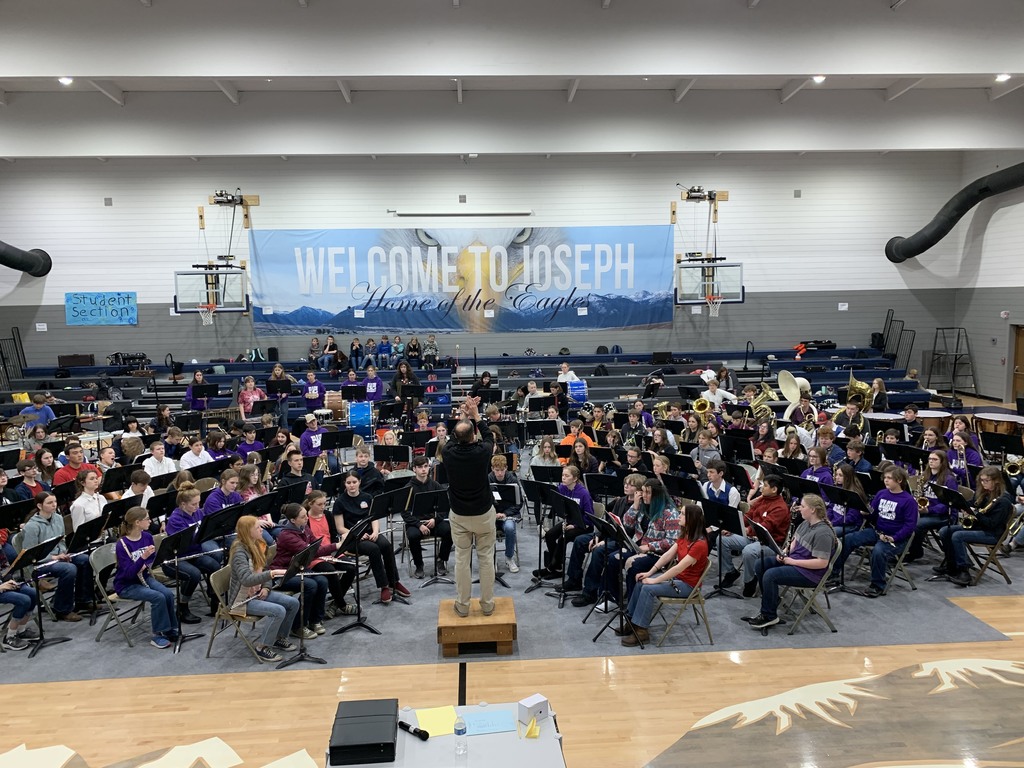 The Elgin School District and the Stella Mayfield Library would like to thank all those who came to the Annual Scholastic Book Fair, making it such a success. Thanks to all of you who believe books are important in our kids' lives.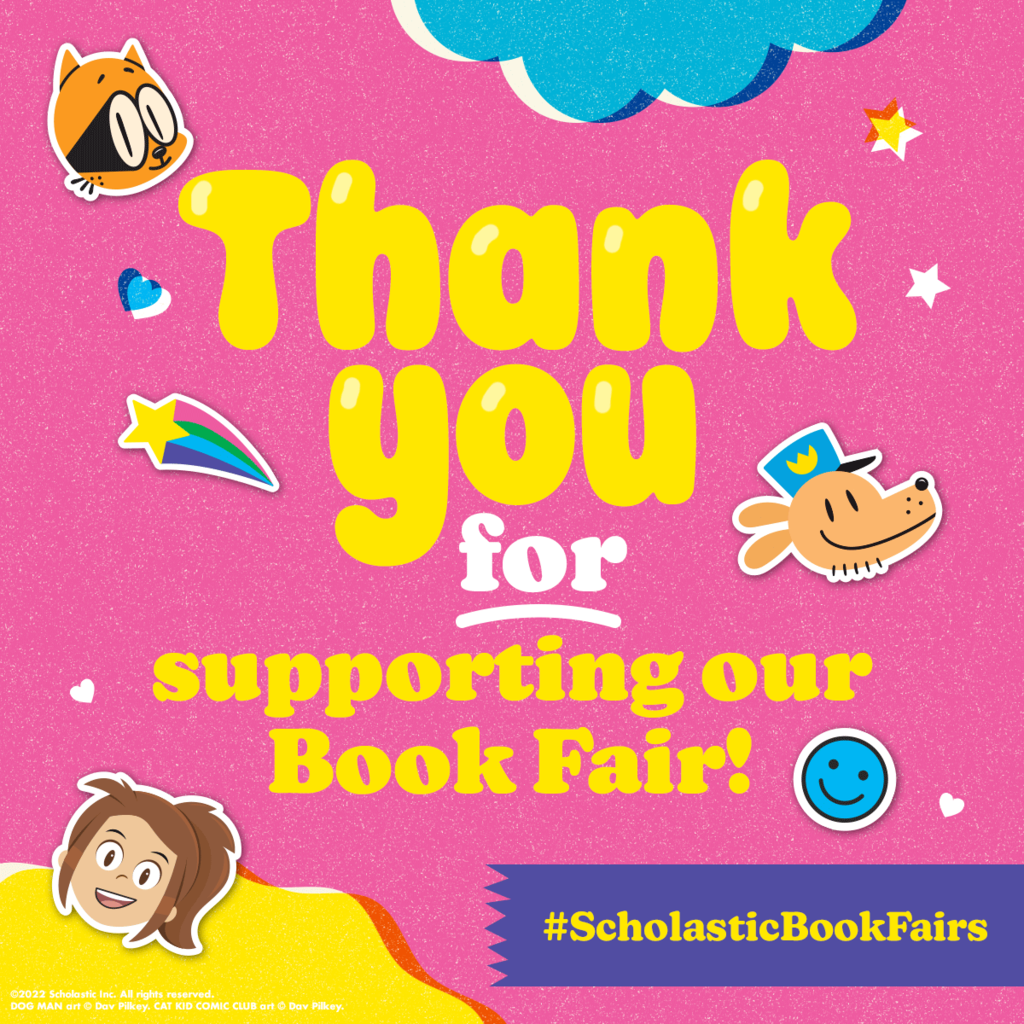 Whoo Hoo! Brayson has been recognized as a Husky Humanitarian! Ms. Lilly states, "Citizenship. Brayson saw another student falling behind in class and took it upon himself to help that student with guided notes, caught him up, and continued to help him in a caring and respectful manner." Thank you Brayson for showing us how to watch out for each other!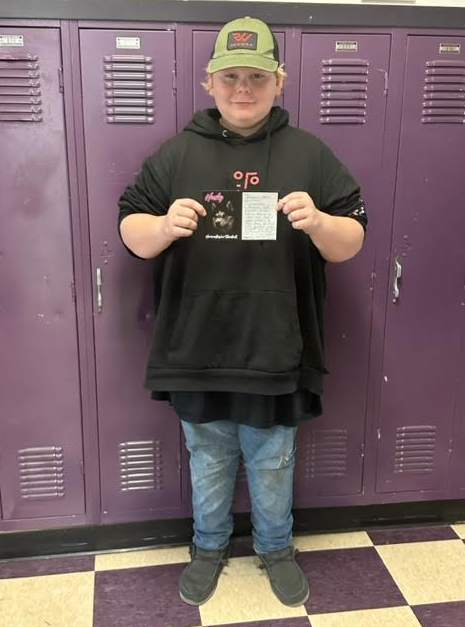 Congrats to Trevor for being recognized as a Husky Humanitarian! Mrs. Craig states, "Respect. During a presentation given by a student, Trevor was extremely respectful, attentive, and did a great job taking notes." Thank you Trevor for modeling active listening!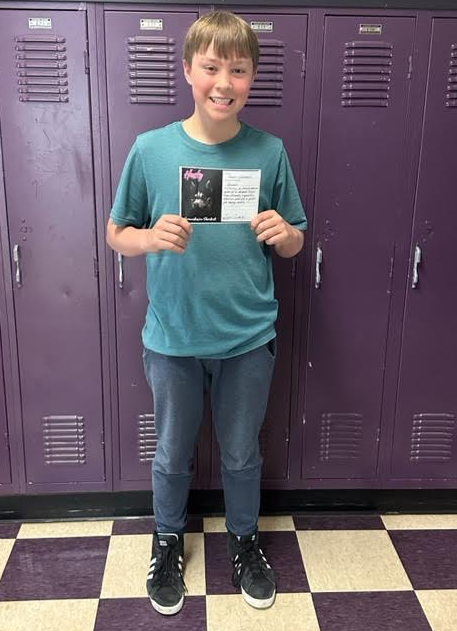 Huge shout out to the Ag Mechanics team that competed yesterday in Ontario! Advanced team placed 6th and the Greenhands placed 4th in the competition. Ty McLaughlin placed 5th as high advanced individual and Roan Spratling placed 5th for high Greenhand individual. Congratulations!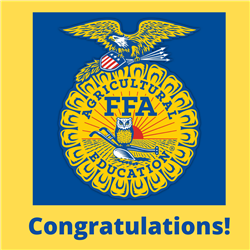 Students in middle school are exposed to different electives their 7th and 8th grade year so they can experience new things and identify what interests them the most for high school. Students rotate at semester and this is our newest business students making their own logo for their water bottles. They did a fantastic job!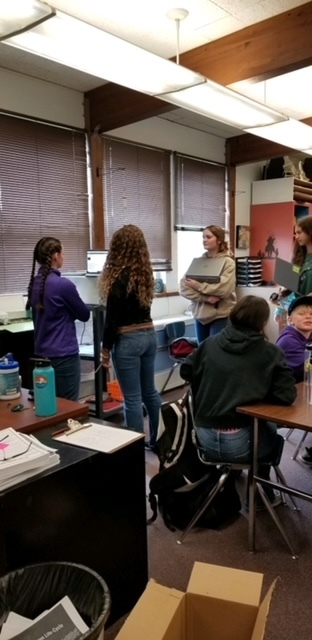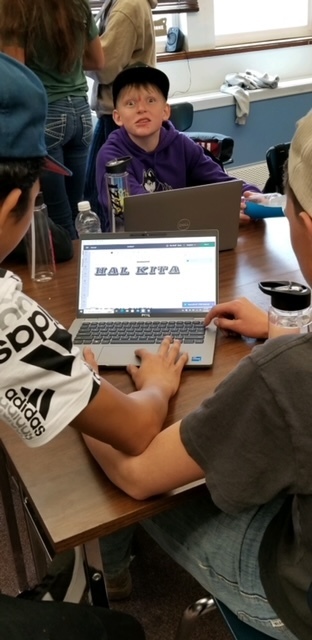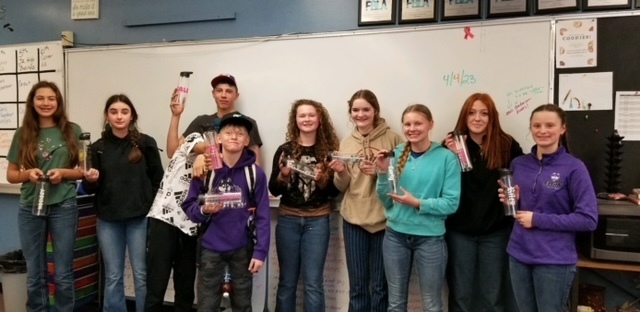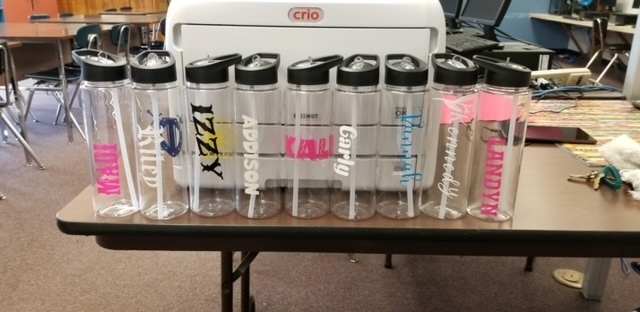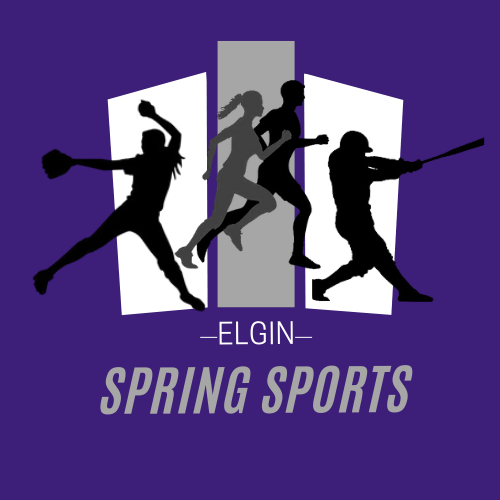 Hands in the air for Eli for being recognized as a Husky Humanitarian! Mr. McNall states, "Leadership. During a class discussion about comparison, Eli stepped out of his comfort zone and gave a speech to his classmates. He had the rest of the class clapping at the end!" Way to go Eli for helping others to understand the harmful effects of comparing ourselves to others!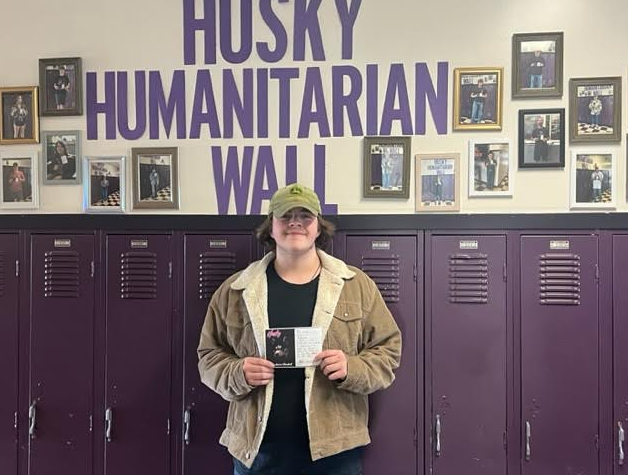 A friendly reminder that Elgin JH/HS Teacher-Parent Conferences are this week; Thursday, April 6th from 1:00-7:00 pm and Friday from 8:00 am - 12:00 pm. We look forward to seeing you!
Whoop whoop! Eleina has been recognized as a Husky Humanitarian! Ms. Lilly and Mrs. Chandler states, "Citizenship. Eleina demonstrates what is like to be a successful student by always being kind and respectful to her peers and teachers. She is always willing to help someone out, and is also attentive in class. She takes the initiative to ask questions and to better understand a subject. Good job Eleina!" Thank you Eleina, your kindness is appreciated by every human being that interacts with you because everyone that walks away from you feels better about who they are!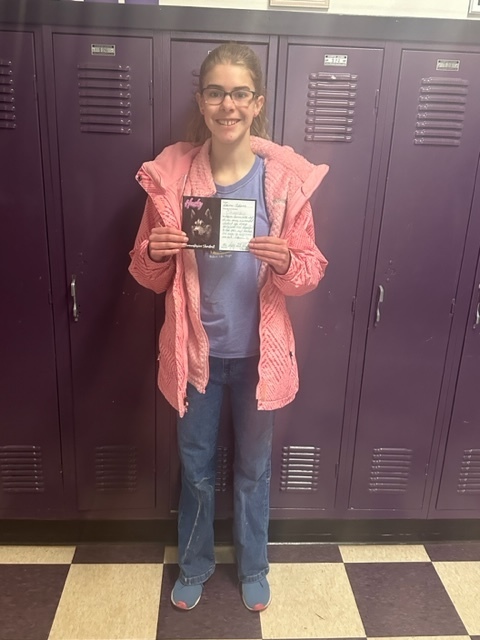 Students wanted to recognize the dedication and compassion Ms. Borders has for her teaching, so she has been recognized as a Husky Humanitarian! Students stated, "Compassion. Ms. Borders continues to go above and beyond when helping peers and students. She works with students during her lunch, and often for students that are not even in her class. She provides a safe space for students to try, fail and try again. She helps others problem solve, shares ideas for creative teaching, and is always willing to listen!" Thank you Ms. Borders for being a rock star!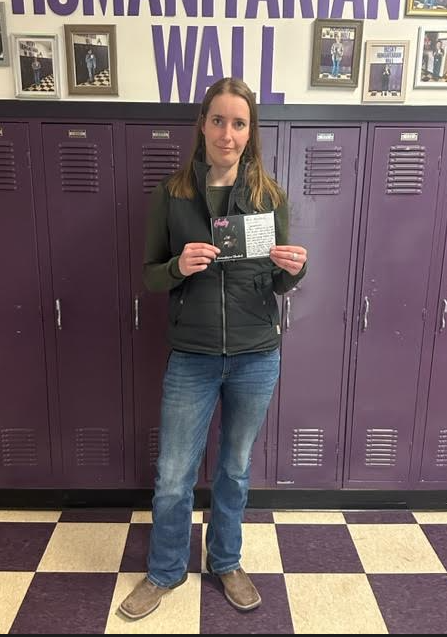 Greetings Husky Families. A friendly reminder there is no early release tomorrow for students k-12. Conferences were rescheduled for the week after spring break, thus students will follow their normal schedule tomorrow, March 23rd. Happy Spring Break!

Agenda of the School Board Meeting Tonight @ 6:30pm in Stella Mayfield Room 22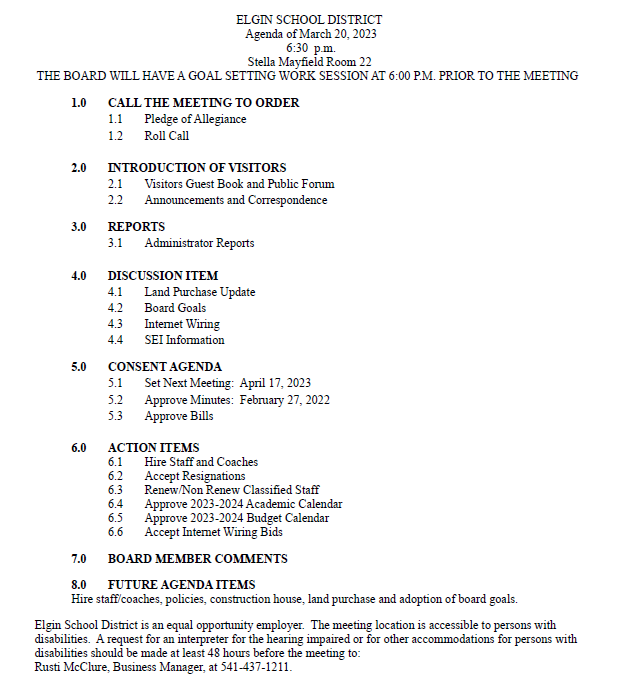 Kudos to Riley for being recognized as a Husky Humanitarian! Ms. Oveson states, "KINDNESS. Riley exhibits kindness on a daily basis inside and outside of school. She invites different students to their lunch group, works with students who aren't as socially connected yet, and helps others in any way she can." Thank you Riley, you are truly an exceptional human being!